The hormones in your body have many important jobs that keep you healthy. However, with age, your hormones may start to become imbalanced causing a variety of unpleasant symptoms like mood changes, weight gain, and health problems. To help keep you healthy and happy as you age, board-certified dermatologist Dr. Anthony Nikko offers bioTE hormone replacement therapy (HRT). A custom bioTE pellet is inserted just under your skin to continuously release bio-identical hormones so your hormone levels reach normal levels. Dr. Nikko uses bioTE because the hormones in their pellets are exact replicas of what your body naturally makes (bio-identical). Schedule a consultation at Nikko Dermatology in Cypress, TX to learn more about bioTE hormone replacement therapy.
Reviews
"Dr. Nikko and his staff are amazing! The atmosphere is awesome and my experience there has overall been amazing. I highly recommend it."
- O.P. /
Google /
Nov 01, 2019
"Excellent Doctor, Excellent Staff!"
- M.S. /
Google /
Nov 01, 2019
"had real good service. reccomend yall to everyone."
- J.R. /
Facebook /
Oct 31, 2019
"Super clean and nice clinic. I highly Recommend it. Cristal is amazing."
- A.F. /
Google /
Oct 10, 2019
"Nikko Dermatology is the best place to go in Houston. From the moment you walk in, you are greeted by name, it feels like home. The office is SPOTLESS. The receptionist is gorgeous and super friendly! His nurses are knowledgeable and kind. Dr. Nikko's PA is SO personable. She recommended an awesome sunscreen & as a mom I really like how she identified with my concerns and my daughter's skin issues. Now - on to Dr. Nikko. I was kind of hesitant after having such a good experience with his PA, BUT - he is just as kind and sweet as his staff. He was so patient with my daughter. He explained different types of blemishes and went into detail about how to treat them. I was blown away with how much time he spent with her. Thank you Dr. Nikko!"
- K.H. /
Facebook /
Aug 09, 2019
Previous
Next
Hormones imbalances are common in both men and women, especially as they get older. A hormone imbalance can cause depression, low sex drive, weight gain, irritability, anxiety, fatigue, weight gain, and trouble concentrating or remembering (brain fog). In men, a hormone imbalance can cause erectile dysfunction (ED) and certain health issues (diabetes, heart disease, and high cholesterol). In women, hormone imbalances can cause hot flashes, night sweats, and other symptoms of menopause.
In the first month after your bioTE pellet is placed, you may experience side effects as your body adjusts. Some of the most common are fluid retention (bloating), swelling in your hands and feet, mood swings or irritability, acne, as well as hair loss on your head and hair growth on your body. In female patients, you may also have spotting. Talk to Dr. Nikko about any side effects or reactions from your HRT so he can adjust your dose or give you recommendations to alleviate problems.
Blood work will be needed to determine your initial hormone levels and dosing. Once your bioTE pellets are made, Dr. Nikko will insert the pellets in his office with local anesthesia to numb the area. Dr. Nikko will through a small incision in your hip.
After the bioTE pellets are inserted, you should not exercise or soak in water (baths, hot tubs, pools) for at least three days. The bandage should be kept clean and dry for three days. You may experience some bruising, swelling, redness, or bleeding at the insertion site for 2 – 3 weeks. Please report any concerns or signs of an infection to our office immediately. 4 – 8 weeks after your pellet has been placed, blood work will be done again to monitor your progress and determine if your dosing should be changed. For most patients, new pellets will need to be inserted every 3 – 6 months to sustain your results.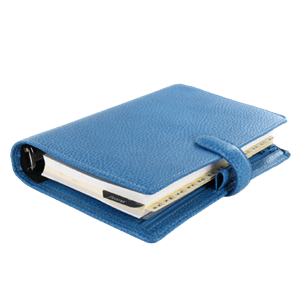 Plan Your Service
Service Recovery Location

Outpatient
Contact Us
If you have symptoms of a hormone imbalance, schedule a consultation with Dr. Nikko at his office in Cypress, TX to learn more about bioTE hormone replacement therapy. You could gain energy and focus while losing weight and other troubling symptoms of hormone imbalance. Contact Nikko Dermatology to schedule a consultation and start living a balanced life.