Skin cancer is rising at an alarming rate for people of all ages, skin color, genders, and race. It has been estimated that 1-in-5 Americans will develop some type of skin cancer in their lifetime. If you have a worrisome mole or an unusual growth on your skin, our board-certified Dermatologist, Dr. Anthony Nikko, can screen your skin for cancers and other abnormalities. At Nikko Dermatology in Cypress, TX, we provide all our patients with skin cancer screenings when presenting a troublesome skin condition. Malignant skin cancer cells usually appear in the outermost layer of the skin (the epidermis) making the condition clearly visible and easy to detect at an early stage. We invite you to our office for a screening and consultation for treatment.
Although there are different types of skin cancers, the most common are:
Actinic keratoses (AKS) is considered the earliest stage in the development of skin cancer. It presents as dry, scaly patches or spots. In some instances, AKS can progress to a squamous cell carcinoma, a fatal type of cancer. AKS mainly develops in adults over 40 due to many years of sun exposure. However, anyone can develop it from exposure to sun rays or indoor tanning booths on the common affected areas of the head, neck, hands, and forearms.
Basal cell carcinoma (BCC) is a type of skin cancer develops in the basal cells of the epidermis and attacks about 80% of skin cancer patients. The appearance of BCC varies from translucent nodules to red, irritated patches or elevated sores that bleed. These tumors grow slowly and are mainly seen on sun-exposed areas of the body.
Squamous cell carcinoma (SCC) is a malignant type of skin cancer tends to develop in fair-skinned, middle-aged and elderly people who have been overly exposed to the sun. They take many forms such as dry, scaly, skin-colored, reddish-brown or yellowish-black. SCC is more likely to spread and attack the immune system. Early detection and treatment is highly important.
Melanoma is known as one of the most lethal, aggressive types of skin cancer. It develops in the melanocytes cells that produce the pigmentation of the skin. Melanoma can appear in pre-existing moles or through new moles that turn malignant. Dr. Nikko recommends a yearly skin check-up to detect any changes. Remember, untreated melanoma skin cancer has a 100% mortality rate; however, if detected and treated early, melanoma has a high chance of a cure.
Reviews
"Dr. Nikko and his staff are amazing! The atmosphere is awesome and my experience there has overall been amazing. I highly recommend it."
- O.P. /
Google /
Nov 01, 2019
"Excellent Doctor, Excellent Staff!"
- M.S. /
Google /
Nov 01, 2019
"had real good service. reccomend yall to everyone."
- J.R. /
Facebook /
Oct 31, 2019
"Super clean and nice clinic. I highly Recommend it. Cristal is amazing."
- A.F. /
Google /
Oct 10, 2019
"Nikko Dermatology is the best place to go in Houston. From the moment you walk in, you are greeted by name, it feels like home. The office is SPOTLESS. The receptionist is gorgeous and super friendly! His nurses are knowledgeable and kind. Dr. Nikko's PA is SO personable. She recommended an awesome sunscreen & as a mom I really like how she identified with my concerns and my daughter's skin issues. Now - on to Dr. Nikko. I was kind of hesitant after having such a good experience with his PA, BUT - he is just as kind and sweet as his staff. He was so patient with my daughter. He explained different types of blemishes and went into detail about how to treat them. I was blown away with how much time he spent with her. Thank you Dr. Nikko!"
- K.H. /
Facebook /
Aug 09, 2019
Previous
Next
We ascribe to the ABCDE's of the melanoma detection theory at Nikko Dermatology:
Asymmetry: If one side of the mole or lesion is larger than the other, it is asymmetrical.
Border: A melanoma may have an irregular or poor border.
Color: An abnormality will grow in has different shades of tan, brown, or black. We have also witness some as white, red, or blue.
Diameter: Size matters because melanomas are usually 6mm in diameter (the size of a pencil eraser).
Evolving: If your mole looks different from the rest of the moles on your body and is always changing size and color, it is best to have it checked out by a trusted physician.
After a consultation, your dermatologist will make recommendations on your treatment. There are various ways for Dr. Nikko to address your skin conditions. It is imperative to have your abnormal moles or growths checked out for malignancies. We will provide you with compassionate care and use state-of-the-art tools and techniques to help bring health back to your skin.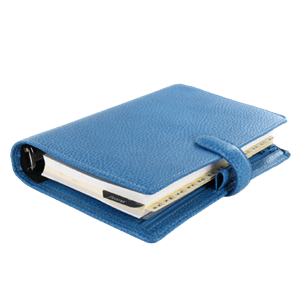 Plan Your Service
Service Time

30 minutes

Service Recovery Location

Outpatient
Contact Us
Screening your skin for abnormalities or cancers can be a life-saving appointment. At Nikko Dermatology in Cypress, TX, we will provide you with an examination of the area of concern. Call and schedule an appointment with Dr. Nikko at your earliest convenience.
Related Services