If you experience rosacea (red patches on the scalp, neck, ears, chest, and eyes), we invite you to consult with our Cypress, TX board-certified Dermatologist, Dr. Anthony Nikko. With more than 10 years of experience in treating patients with chronic rosacea, Dr. Nikko can provide you with a treatment plan to help with the redness, swelling, and visible blood vessels that rosacea presents. Due to its unattractive appearance, rosacea affects some individuals emotionally more than physically. Most of the population that suffers from this condition admit they have lower self-esteem and avoid social interaction. Unfortunately, rosacea cannot be cured. The good news, is that Dr. Nikko will suggest the best treatment available to reduce the signs and symptoms and is often very successful in creating a natural appearance that significantly reduces the redness.
Reviews
"Nikko Dermatology is the best place to go in Houston. From the moment you walk in, you are greeted by name, it feels like home. The office is SPOTLESS. The receptionist is gorgeous and super friendly! His nurses are knowledgeable and kind. Dr. Nikko's PA is SO personable. She recommended an awesome sunscreen & as a mom I really like how she identified with my concerns and my daughter's skin issues. Now - on to Dr. Nikko. I was kind of hesitant after having such a good experience with his PA, BUT - he is just as kind and sweet as his staff. He was so patient with my daughter. He explained different types of blemishes and went into detail about how to treat them. I was blown away with how much time he spent with her. Thank you Dr. Nikko!"
- K.H. /
Facebook /
Aug 09, 2019
"Dr. Nikko is top notch! He definitely cares about his clients and your concerns. He's still working on a hard case of a scar revision I brought to him, he definitely has made it look better than it was! It's always a great experience going to his office, staff are always so inviting and friendly, not to mention all so beautiful! I would highly recommend Dr. Nikko for your skin or cosmetic needs!"
- L.A. /
Google /
Jun 28, 2019
"Dr Nikko and his staff are great. Highly recommended!"
- Q.H. /
Google /
Jun 17, 2019
"I am absolutely obsessed with how beautiful and natural my botox looks! Sal Muñoz has been doing it for me and he is SO AMAZING! I wouldn't let anybody else touch my face. This place is very beautiful and modern! 100% recommended!"
- M.C. /
Google /
Jun 07, 2019
"Sal is very professional and offers honest suggestions! He is proficient with his technique injecting and makes you feel at ease. I have referred multiple people to him and everyone is always pleased with their outcomes! I wouldn't go to anyone else!!!"
- S.K. /
Google /
May 31, 2019
Previous
Next
Symptoms of rosacea can vary from mild to severe. The tell-tale sign of rosacea is facial redness. In most patients, the central portion of the face is noticeably red. The small blood vessels of the nose and cheeks can swell and become visible. Other symptoms include red and swollen bumps on the face that look similar to acne. Sometimes the bumps are pus-filled. The skin can also feel hot and tender to the touch. Approximately half of rosacea sufferers have eye problems, such as eye irritation, dryness and reddened, swollen eyelids. In rare cases, a patient's nose will appear enlarged because rosacea can cause the skin of the nose to thicken, which results in a bulbous appearance. Some common symptoms associated with the varying types of rosacea include:
Papulopustular rosacea
Common symptoms include redness and swollen areas on the face that look like acne-like breakouts.
Erythematotelangiectatic rosacea
Common symptoms include visible blood vessels along with a red and flushed appearance.
Ocular rosacea
Common symptoms include red and irritated eyes and swollen eyelids.
Phymatous rosacea
Common symptoms include thickened skin with a bumpy texture.
While the exact cause of rosacea is unknown, doctors believe that it's caused by a combination of hereditary and environmental factors. People of Celtic or Scandinavian ancestry seem to have a higher incidence of rosacea. Patients usually have other family members that suffer from either rosacea or severe acne. People who are prone to have bad acne, have a higher risk of developing rosacea. Scientists also believe that immune system overreactions can cause rosacea where a patient's immune system overreacts to a certain bacterium. This theory, however, hasn't been proven to be completely valid.
There are a large number of factors that can aggravate rosacea since they increase the blood flow to the surface of the skin. These can include alcohol, spicy foods, hot foods or beverages, sunlight, extreme temperatures, hot baths or showers, stress, embarrassment or anger, strenuous exercise and certain medications.
Though there is no cure for rosacea, there are a number of treatment options available, including antibiotics to relieve some of the inflammation. A patient could receive the medication in a pill form or as a cream, lotion or gel. Pills tend to be more effective in the short-term but can cause more side-effects. If antibiotics aren't effective, acne drugs, such as isotretinoin, may work for some patients. Surgery might be required in cases where symptoms become chronic such as enlarged blood vessels or redness that won't go away with other treatments. Laser surgery or electrosurgery can be used to reduce the appearance of blood vessels and remove excessive tissue buildup around the nose to improve the appearance of rosacea. Dermabrasion is another option where the top layers of skin is removed using a brush-like tool.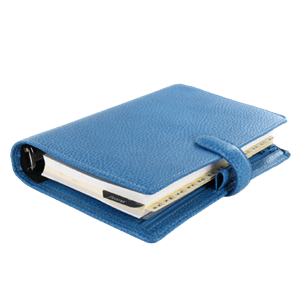 Plan Your Service
Service Time

30 minutes

Service Recovery Location

Outpatient
Contact Us
Control Your Rosacea Today!
Rosacea not only has physical symptoms, but emotional ones as well where a patient is often self-conscious in public and avoids social situations. If you believe you have rosacea, please call our dermatology office in Cypress, TX to schedule a consultation so that you can put your best face forward today.
Related Services