Our board-certified Dermatologist, Dr. Anthony Nikko is one of the few dermatologist to perform the state-of-the-art FAMI technique. It is a minimally-invasive, nonsurgical procedure at Nikko Dermatology that supports volume deficiencies through the transfer of a patient's own fat tissue. Your own fat tissue can be removed from other parts of the body via liposuction, harvested, centrifuged and then injected using a specially designed cannula to place the fat autograft into the vascular muscle bed. The FAMI technique augments the volume of the muscles in the forehead, cheeks, chin, jawline, upper and lower eyes, lips, hands, and even buttocks with fat.
Fat Transfer Reviews
"Dr. Nikko really took the time to explain the fat transfer process to me. I definitely appreciate his warm, bedside manner. The office is beautifully put together, everything is super clean. Will post "after" photos."
- C.L. /
Yelp /
Apr 06, 2018
"I was 95 lbs and was having a problem with my buttock due to side effects of getting a shot for my seasonal allergy. The steroids shots that I had been getting every year from my physician has finally caused more problem for me. The dermatologist that I was seeing at a time couldn't really tell me what it was. She has never seen anything like it. I have a white discoloration and have developed a muscle atrophy. I was terrified to think that I have to live with the pain and the horror of losing the roundness of my butt. That's when I started searching another Dermatologist online and came across of Dr. Anthony Nikko. I read all nothing but wonderful reviews and made an appointment to have a consult. I met with Stephanie and she made me very comfortable and Dr. Nikko explained everything about the procedure which is a fat transfer and using your own fat to put into your buttocks. The way Dr. Nikko was explaining it to me made it so promising that there's a cure! Knowing that he is both a dermatology and a cosmetic surgeon that able to correct not just the skin but also he specialized and have years of experience of what he does really make a difference. While I was in his office I've noticed that he has all kinds of samples of implants seating in his tables so I got curious and found out that Dr. Nikko also does a breast implant and they showed me all different types of sizes. Not only that I have fat transfer into my buttocks, I also decided to replace my saline implant all at once.   As of today, I am healthy and completely healed. I got my rounded butt back and my new silicone breast implant. I love the way it feels and looks and what so nice about it, I don't have to massage it like I did with my saline implant and yet it feels just like your real natural breast. The only advice is to be patient during the healing process and doesn't freak out if you didn't see results as early as three months. One thing to realize is that your body will heal and adjust itself and your breast will do and transform as it goes. So, be patient.Base on my overall experienced I highly recommended Dr. Nikko if you are considering silicone implant and fat buttocks transfer if you want to add more volume or other procedure etc.  With Dr. Anthony Nikko expertise, I assured you are safe and in good hands! I am very pleased and grateful to Dr. Nikko and his staff and nurses such as Vannico Soy and Paisley who assisted during my surgery, They all made my consult and surgeries above all extraordinary!  I am scheduled for another procedure called Vanquish and I cannot wait for another successful result......"
- J.M. /
Yelp /
Apr 25, 2018
Previous
Next
You may have experienced a loss of volume and shrinkage of muscle as it is a part of the aging process or from a significant weight loss. Loss of facial volume can make your facial expressions look unhealthy and fatigued. The goal of FAMI is to restore some of the volume to muscles in the face that have become weak. Common areas for fat transfer include:
Around or under the eyes
Cheeks
Lips
Hands
Breasts
Buttocks
Fat transfer using the FAMI technique provides genuine skin rejuvenation without any complications or using any chemicals and fillers. The skin is injected with your own fatty connective tissue, reducing the risk of complications or allergic reactions. The procedure is generally conducted under a local anesthetic and is performed as an outpatient procedure. The recovery process is minimal with only minor bruising and swelling involved. Patients can resume regular activities anywhere from 1 – 2 weeks.
In an outpatient setting, your fat tissue is harvested from other parts of the body via liposuction to be centrifuged. Then the purified fat is injected using a specially designed cannula to place the fat autograft into the vascular muscle bed in the desired area. You will be asked to wear a compression garment if a large amounts of fat is removed. Many patients experience swelling and bruising in both places where the fat was removed and transferred. The swelling may subside in about 2 weeks of less post-surgery. Your dermatologist will discuss your aftercare instructions in detail at your appointment.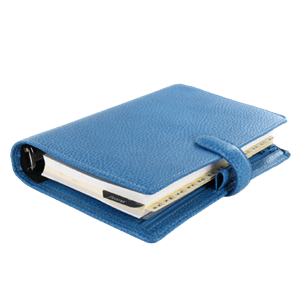 Plan Your Service
Service Time

30 minutes

Service Recovery Location

Outpatient
Contact Us
We invite you to schedule a consultation so that Dr. Nikko can assess your skin and appropriateness for a fat transfer. At Nikko Dermatology, we want to help you attain your aesthetic goals, gain understanding about procedures, and provide the right treatment plan. Call and schedule your consultation at our Cypress, TX office to learn more.
Related Services