About Scar Revision Treatment
Cypress, TX board-certified Dermatologist, Dr. Anthony Nikko has spent his medical career correcting and preventing unsightly scars. If you wish to improve your scars from injury, trauma, or surgical wounds, you have found an experienced dermatologist at Nikko Dermatology. He may transform your skin with a scar revision procedure based on your needs.
A scar in often an unattractive reminder of what remains after a surgery or an accident. We could redefine the beauty of your skin with a number of procedures designed to minimize the appearance of scars while not damaging the surrounding skin. During your private consultation with Dr. Nikko, he will explain that he cannot make scars completely disappear. Instead, he can improve the appearance of your skin and decrease the amount of scar tissue for cosmetic benefit.
Since there are various scar revision procedures that address different types of scars, it is beneficial to recognize the correct type a patient has in order to treat it effectively.
Atrophic scars take on a sunken look and are usually caused by surgery, acne, trauma or chickenpox.
Keloid scars occur due to cell overproduction following a skin injury. They are raised, thick and have a red-purple color and extend beyond the original wound. They can be itchy or painful.
Hypertrophic scars are raised and red in color but don't expand beyond the wound area but can restrict movement.
Scar contractures are usually the result of burns and leads to the skin shrinking, which can lead to a feeling of tightness and movement restriction.
Reviews
"Nikko Dermatology is the best place to go in Houston. From the moment you walk in, you are greeted by name, it feels like home. The office is SPOTLESS. The receptionist is gorgeous and super friendly! His nurses are knowledgeable and kind. Dr. Nikko's PA is SO personable. She recommended an awesome sunscreen & as a mom I really like how she identified with my concerns and my daughter's skin issues. Now - on to Dr. Nikko. I was kind of hesitant after having such a good experience with his PA, BUT - he is just as kind and sweet as his staff. He was so patient with my daughter. He explained different types of blemishes and went into detail about how to treat them. I was blown away with how much time he spent with her. Thank you Dr. Nikko!"
- K.H. /
Facebook /
Aug 09, 2019
"Dr. Nikko is top notch! He definitely cares about his clients and your concerns. He's still working on a hard case of a scar revision I brought to him, he definitely has made it look better than it was! It's always a great experience going to his office, staff are always so inviting and friendly, not to mention all so beautiful! I would highly recommend Dr. Nikko for your skin or cosmetic needs!"
- L.A. /
Google /
Jun 28, 2019
"Dr Nikko and his staff are great. Highly recommended!"
- Q.H. /
Google /
Jun 17, 2019
"I am absolutely obsessed with how beautiful and natural my botox looks! Sal Muñoz has been doing it for me and he is SO AMAZING! I wouldn't let anybody else touch my face. This place is very beautiful and modern! 100% recommended!"
- M.C. /
Google /
Jun 07, 2019
"Sal is very professional and offers honest suggestions! He is proficient with his technique injecting and makes you feel at ease. I have referred multiple people to him and everyone is always pleased with their outcomes! I wouldn't go to anyone else!!!"
- S.K. /
Google /
May 31, 2019
Previous
Next
Depending on the type of scar that a patient has, along with the size, location and its appearance, a dermatologist can employ several different procedures. For surface scars, your dermatologist may prescribe the use of topical ointments, tapes, or external compression to improve discoloration. With shave excision, a surgical shaver is used to remove the top part of the scar to leave a more even surface. Sunken or depressed scars may be injected with various substances to improve texture and overall appearance. Dermabrasion, light therapy, and chemical peels can also be deployed to improve the appearance of scars. For scars that require a more invasive approach, plastic surgery may be required.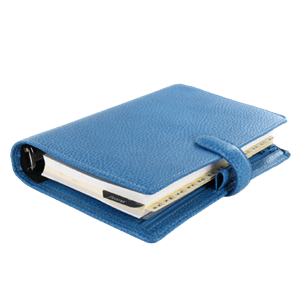 Plan Your Service
Service Time

1 hour

Service Recovery Location

Outpatient
Contact Us
Unsightly or painful scars no longer have to be a bother. Patients who are burdened by an existing scar of such nature are invited to call our dermatology practice in Cypress, TX to schedule a skin exam. Dr. Nikko will evaluate the scar and recommend a treatment approach so that you can show your skin without anxiety or worry. We look forward to meeting with you soon.
Related Services