Active acne and acne scars on the face, chest, and back can be unsightly and difficult to hide. Our Cypress, TX board-certified Dermatologist, Dr. Anthony Nikko, sees patients of all ages with this common skin condition. Inflamed acne skin is a combination of dead skin cells, bacteria, and clogged pores, which will appear as pimples, blackheads, whiteheads, and bumps on the skin.
Scars occur when pimples, lumps, cysts, nodules, blackheads and whiteheads advance to the point that the tissue is injured. Many traditional treatments like abrasion therapy, topical agents, conventional lasers, and surgery achieve only moderate results. Most treatments lack the capability of stimulating new collagen, which improves tone and texture. Nikko Dermatology's advanced acne treatment options use innovative technology to coagulate dermal tissue. It should deliver significant results while reducing the risk of post-inflammatory hyperpigmentation to help the skin look healthy and clear.
Reviews
"Took my wife to Dr. Nikko. He did a great job and my wife is very pleased with her results and the attentiveness of the staff who checked up on her regularly. Highly recommend!"
- N.S. /
Google /
Dec 14, 2018
"I absolutely love Dr. Nikko and his amazing staff. Vannica who took care of me is AMAZING!! Stephanie is amazing too. Always was there with any questions I had. Mark (Anesthesiologist), your in great hands with him.  Dr. Nikko I would pick you again and again. Thank you!!! Highly recommend him."
- L.S. /
Yelp /
Dec 11, 2018
"I had an amazing experience with Dr. Nikko & his team! - My Experience with Dr. Nikko & Staff is amazing. On 9/13/18 I had a tummy tuck & lipo, came home the same day. Dr. Nikko personally called to check on me that night after surgery which is really a big plus for me & also after surgery one of the staff members met me at my house to assist me. From day ONE of the procedure I have not had any pain, just a little discomfort. Was able to..."
- P. /
RealSelf /
Oct 16, 2018
"Thank you Nancy for your warm welcome and speedy scheduling of my appointment.  I had such a great experience and love Dr. Nikko's products. I also appreciate Dr. Nikko's approach...I want to address what bothers you not what I think should be bothering you!"
- J.R. /
Yelp /
Oct 07, 2018
"Beautiful office and friendly staff Dr. Nikko is the best…and a plus these guys accept insurance…"
- G.S. /
Google /
Oct 05, 2018
Previous
Next
Acne symptoms vary in combination with the type of acne and its severity. Blemishes are a common, most visible symptom of acne and come in many different forms. Types of blemishes include blackheads, whiteheads, cysts, pustules, nodules, and papules. Each type of blemish ranges from mild to severe and will need to be treated accordingly. Studies have shown that acne can create emotional symptoms as well, which include low self-esteem and depression. Other symptoms associated with acne are dark spots on the skin and permanent scars.
A "flare-up" of acne can occur for a number of different reasons, including hormonal fluctuations associated with puberty, pregnancy, and menopause. In addition, certain medications and drugs, such as the birth control pill, can cause acne, as well as stress and a poor diet. Once the exact cause of acne is diagnosed, a proper treatment plan can be established.
Research shows that over-the-counter ointments are not proven to effectively treat severe acne. Our dermatology office offers numerous treatment options to control and manage acne and help clear its symptoms. For milder cases of acne, prescription ointments such as topical solutions that contain salicylic acid and benzoyl peroxide can also provide some relief. There are also oral antibiotics, such as doxycycline, minocycline or tetracycline that can be effective to use. In addition to topical and oral prescriptions, noninvasive skin treatments can also be effective. Not only can a laser treatment help to deep clean and attack dead skin cells under the dermal layer, it should reduce redness and other pigmentation issues associated with acne. Chemical peels, microneedling, and dermabrasion may also repair the skin depending on the type of acne.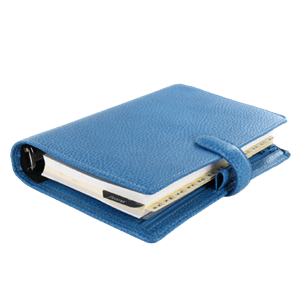 Plan Your Service
Service Time

30 minutes

Service Recovery Location

Outpatient
Contact Us
If you are tired of covering your acne with makeup, enduring the physical pain and embarrassment, and the emotional affliction that can develop from acne, we encourage you to call our dermatology office. Schedule an appointment today with Dr. Nikko. We will provide a skin analysis and create a tailored treatment plan to help clear up your complexion.
Related Services