Invest in Voluma at Nikko Dermatology. It is a facial filler that will give you significant fullness in your treated facial features for up to 2 years. Loss of fullness in your face from weight loss (especially in the cheeks) or advanced aging of the skin are the 2 main reasons men and women benefit from Voluma wrinkle filler injections. Our board-certified Dermatologist, Dr. Anthony Nikko provides Voluma because it produces results and last up to 2 years. This makes Voluma an excellent alternative to silicone-based implants for cheek augmentations. We can beautifully enhance gaunt, hollow areas of the face that can make you look older and tired with a precise injection of Voluma. Find out more for yourself about the restorative benefits of this filler at our office in Cypress, TX in a private consultation.
Reviews
"I would recommend all my family and friends to experience Dr.Nikko's. You need to go in and experience it for yourself you will be back and invite others too. No only is he the best but his staff is incredible you will love them. ????"
- C.P. /
Google /
Jun 29, 2018
"Dr. Nikko and his staff are nothing short of AMAZING! They were very professional , courteous, and answered all questions that I had. Office Manager Rachel is super awesome and very understanding to my needs!Will definitely be making anothet visit to Nikko Dermatology !!"
- S.B. /
Google /
Jun 29, 2018
"Excellent Doctor and Staff - From the moment I first walked into the office until the day of my final treatment, my experience was first-class! Dr. Nikko and his staff are all very professional, attentive and pay attention to every detail. The staff is caring and knowledgeable and willing to take as much time as needed to answer all questions. I will definitely continue to use Dr. Nikko's office for all future cosmetic a..."
- C. /
RealSelf /
Jun 20, 2018
"Dr Nikko was a life saver to help me with my chigger bites. He helped me get them under control and minimize the scarring from the intense itching. He's not only a great dermatologist - he's also kind and caring."
- N. /
Google /
Jun 16, 2018
"I've been seeing Dr. Nikko and staff for over 10 years for major and minor procedures. One of the most professional aspects of Dr. Nikko, in my opinion, is that he's honest about whether a patient really needs a certain procedure or not. Finding an honest doctor is so crucial to a potential patient."
- M.G. /
Google /
Jun 16, 2018
Previous
Next
If you are looking for an effective facial filler like Voluma, you may have:
Sunken facial features
Good skin elasticity
Aging skin
Overall good health
Voluma's central ingredient, hyaluronic acid (HA), is a synthetic version of the HA found naturally in human body, so most patients have no negative side effects. In the body, HA functions as natural acting cell hydration with a cross-linking capability (useful in helping facial areas that lack volume), but every person's natural supply of HA is depleted over time. The hyaluronic acid gel in Voluma replenishes the body's supply, but it does break down over time as it is safely and slowly absorbed back into the body.
Before Voluma injections, numbing cream may be applied to the injection sites to minimize your discomfort, but most patients feel very little pain during their treatment. Your dermatologist will carefully inject Voluma into the needed areas of the face in as little as 10 – 15 minutes. You may return to your normal activities as soon as you feel able with minimal swelling, discoloration, and tenderness. Many patients will see some results right away, but it usually takes about 7 days before the filler settles into the cheeks for results. The effects of Voluma last up to 2 years and you should talk to your dermatologist about when to re-schedule for continued effects.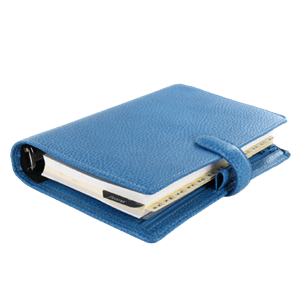 Plan Your Service
Service Time

30 minutes

Service Recovery Location

Outpatient
Contact Us
Voluma XC is a great investment if you have significant volume loss and you want to restore youthful, full cheeks for up to 2 years. Please contact our office in Cypress, TX to schedule a consultation. Learn more about Voluma at Nikko Dermatology to see if it is the best treatment for your needs and goals.
Related Services