About Scar Revision Treatment
Cypress, TX board-certified Dermatologist, Dr. Anthony Nikko has spent his medical career correcting and preventing unsightly scars. If you wish to improve your scars from injury, trauma, or surgical wounds, you have found an experienced dermatologist at Nikko Dermatology. He may transform your skin with a scar revision procedure based on your needs.
A scar in often an unattractive reminder of what remains after a surgery or an accident. We could redefine the beauty of your skin with a number of procedures designed to minimize the appearance of scars while not damaging the surrounding skin. During your private consultation with Dr. Nikko, he will explain that he cannot make scars completely disappear. Instead, he can improve the appearance of your skin and decrease the amount of scar tissue for cosmetic benefit.
Since there are various scar revision procedures that address different types of scars, it is beneficial to recognize the correct type a patient has in order to treat it effectively.
Atrophic scars take on a sunken look and are usually caused by surgery, acne, trauma or chickenpox.
Keloid scars occur due to cell overproduction following a skin injury. They are raised, thick and have a red-purple color and extend beyond the original wound. They can be itchy or painful.
Hypertrophic scars are raised and red in color but don't expand beyond the wound area but can restrict movement.
Scar contractures are usually the result of burns and leads to the skin shrinking, which can lead to a feeling of tightness and movement restriction.
Reviews
"Took my wife to Dr. Nikko. He did a great job and my wife is very pleased with her results and the attentiveness of the staff who checked up on her regularly. Highly recommend!"
- N.S. /
Google /
Dec 14, 2018
"I absolutely love Dr. Nikko and his amazing staff. Vannica who took care of me is AMAZING!! Stephanie is amazing too. Always was there with any questions I had. Mark (Anesthesiologist), your in great hands with him.  Dr. Nikko I would pick you again and again. Thank you!!! Highly recommend him."
- L.S. /
Yelp /
Dec 11, 2018
"I had an amazing experience with Dr. Nikko & his team! - My Experience with Dr. Nikko & Staff is amazing. On 9/13/18 I had a tummy tuck & lipo, came home the same day. Dr. Nikko personally called to check on me that night after surgery which is really a big plus for me & also after surgery one of the staff members met me at my house to assist me. From day ONE of the procedure I have not had any pain, just a little discomfort. Was able to..."
- P. /
RealSelf /
Oct 16, 2018
"Thank you Nancy for your warm welcome and speedy scheduling of my appointment.  I had such a great experience and love Dr. Nikko's products. I also appreciate Dr. Nikko's approach...I want to address what bothers you not what I think should be bothering you!"
- J.R. /
Yelp /
Oct 07, 2018
"Beautiful office and friendly staff Dr. Nikko is the best…and a plus these guys accept insurance…"
- G.S. /
Google /
Oct 05, 2018
Previous
Next
Depending on the type of scar that a patient has, along with the size, location and its appearance, a dermatologist can employ several different procedures. For surface scars, your dermatologist may prescribe the use of topical ointments, tapes, or external compression to improve discoloration. With shave excision, a surgical shaver is used to remove the top part of the scar to leave a more even surface. Sunken or depressed scars may be injected with various substances to improve texture and overall appearance. Dermabrasion, light therapy, and chemical peels can also be deployed to improve the appearance of scars. For scars that require a more invasive approach, plastic surgery may be required.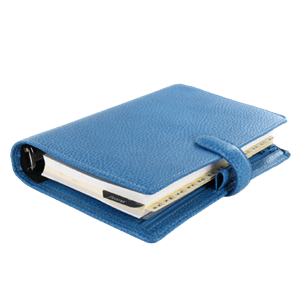 Plan Your Service
Service Time

1 hour

Service Recovery Location

Outpatient
Contact Us
Unsightly or painful scars no longer have to be a bother. Patients who are burdened by an existing scar of such nature are invited to call our dermatology practice in Cypress, TX to schedule a skin exam. Dr. Nikko will evaluate the scar and recommend a treatment approach so that you can show your skin without anxiety or worry. We look forward to meeting with you soon.
Related Services